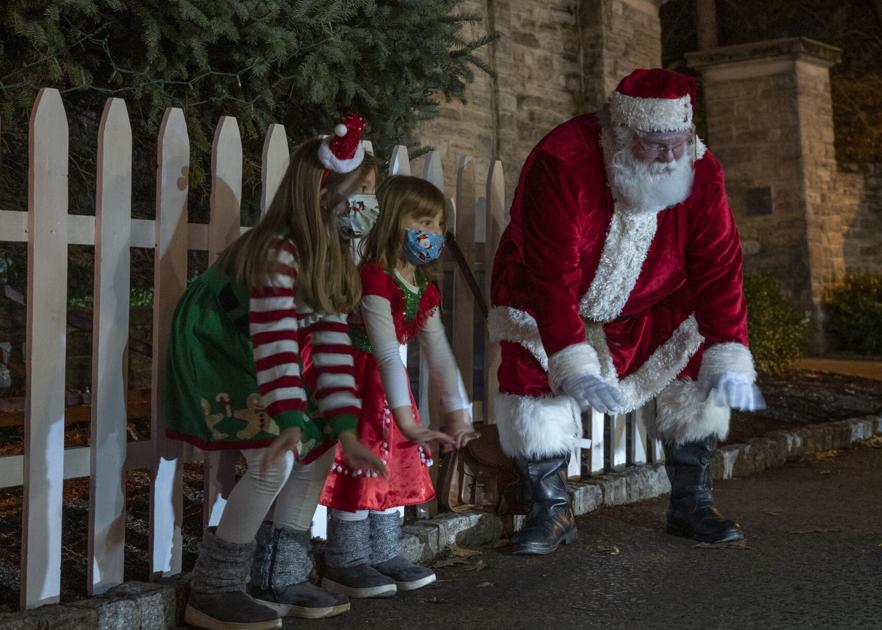 With heat waves dominating local weather forecasts and exhausted families venturing into tropical paradises for a week's vacation, others stuck at home in state college can spend this month celebrating Christmas in July.
Christmas is many people's favorite holiday, and Christmas in July can allow for more celebrations and people can spread their Christmas cheer all year round.
Traditions associated with Christmas in July began in a summer camp for girls in North Carolina in 1933, according to Southern Living. The first event included typical Christmas traditions such as carols, tree decorations, gift exchanges, and interacting with a Santa Claus who was visiting.
The concept of summer Christmas celebrations spread after the release of the 1940 film "Christmas in July," a romantic comedy about a man whose staff led him to believe that he had won sizable money through a competition, according to IMDb.
Over time, the unofficial Christmas holiday in July has become an economic booster between other holidays where gift exchanges are widespread – like Easter, Mother's Day, and Father's Day.
Shops and corporations quickly realized that they could benefit from the summer festivals. In addition to making supplies and preparations for the Christmas season, July also hosts parties and get-togethers.
Just as there is in the traditional Christmas carol "The Twelve Days of Christmas", there are 12 ways in which you can participate in the Christmas celebrations in July this month.
1. Paint ceramic Christmas decorations at your local craft store
Whether you're an art lover looking for your next creative endeavor or a stressed-out college student looking for a new relaxing hobby, ceramics is the activity for you.
Head to your local pottery shop – like the 2000 Degrees Paint-Your-Own Pottery Studio on College Avenue – and pick out some ceramic ornaments to glaze. Cover them with Christmas colors and patterns and keep the masterpieces under the Christmas tree as unforgettable, warm gifts this winter.
MORE LIFESTYLE CONTENT
It's a warm summer night at State College. You scramble to leave your house to talk to Fr …
2. Make your own peppermint iced tea or frozen hot chocolate
Hot chocolate and hot tea are classic drinks for the cold winter months. But even in the humid summer months you can easily spice up these classics. Experiment with different recipes in the kitchen until you have the perfect preparation.
If you don't feel like making your own drink, head to one of the many restaurants and diners at State College. For example, make a pit stop at Webster's Bookstore Cafe, which serves a variety of coffee beverages and more than 80 different tea blends.
If none of these options sound appealing, you can also place an order at Penn State's Berkey Creamery. Get a scoop of bittersweet mint if you're still wanting a Christmas treat.
3. Pursue arbitrary acts of kindness
The Christmas season is all about volunteering, community spirit and helping those in need. So why not add that Christmas cheer to your July activity plan?
Donate your change to organizations that matter to you – be it the American Cancer Society, the American Red Cross, or any other significant charity. You can also make an appointment to help out in your community, for example at the local board or at the animal shelter.
Be creative and think about how you can make a positive impact. There are even options online so you don't even have to get off your couch or change your pajamas.
4. Start creating your Christmas shopping list
Take the time to find out what your best friends and close family members want for Christmas. (Make sure to double check this list!)
Christmas in July is a great opportunity to save money and take advantage of the offers available in stores. Who doesn't enjoy a lot? It's also a great way to beat the procrastination tendencies.
If you want to make gifts more memorable, you can even start making homemade Christmas gifts. If you start in July, you'll have a head start on the task and won't have to worry about completing gifts in a time squeeze.
While you're at it, you can write your own letter to Santa Claus right away.
MORE LIFESTYLE CONTENT
After trying different meals at five different restaurants in and around State College …
5. Binge Watch Hallmark Channel Christmas Movies
Hallmark Channel movies are a traditional part of people's annual Christmas celebrations. If you're like me, the Hallmark Channel will be on your house non-stop after Thanksgiving dinner.
To get you in the Christmas spirit in July, the Hallmark Channel has planned fans' favorite films. Make sure to check out some new Christmas movies when they release this month.
6. Bake homemade Christmas cookies for Christmas parties
Unpack your recipe box and bake delicious Christmas cookies. Whether you like sugar cookies, chocolate chip cookies, or snickerdoodles, there are tons of recipes you can try.
If you're craving gingerbread specifically, you can offset the stake by making gingerbread structures. Instead of the typical gingerbread houses, you could build "gingerbread islands" and design the deserts in a tropical nature. Let your creativity take over your mind and body.
For some people, baking isn't in their tool kit. If that's the case for you, head to local bakeries and restaurants for some quick goodies. You can check out places like Penn State Bakery or Insomnia Cookies in the State College area.
7. "Deck the Halls" with Christmas decorations – like a miniature Christmas tree
Hang up your favorite Christmas decorations and decorate the house with traditional Christmas decorations. Just the sight of twinkling Christmas lights will put you in a happier mood.
For many people, nostalgic childhood memories are linked to the Christmas decorations they hang up during the holiday season. Ornaments and decorations can improve people's mental state due to positive memories and associations with the Christmas holidays, according to Business Insider.
8. Blow Christmas music when you run errands in town
Hear your favorite Christmas carols over and over again. You could even create a special Christmas playlist for your favorite music service.
Scroll through the classics – from Mariah Carey's "All I Want for Christmas Is You" to Gene Autry's "Rudolph the Red-Nosed Reindeer". Also check out some lesser known Christmas carols like Garth Brooks' "Ugly Christmas Sweater" song.
MORE LIFESTYLE CONTENT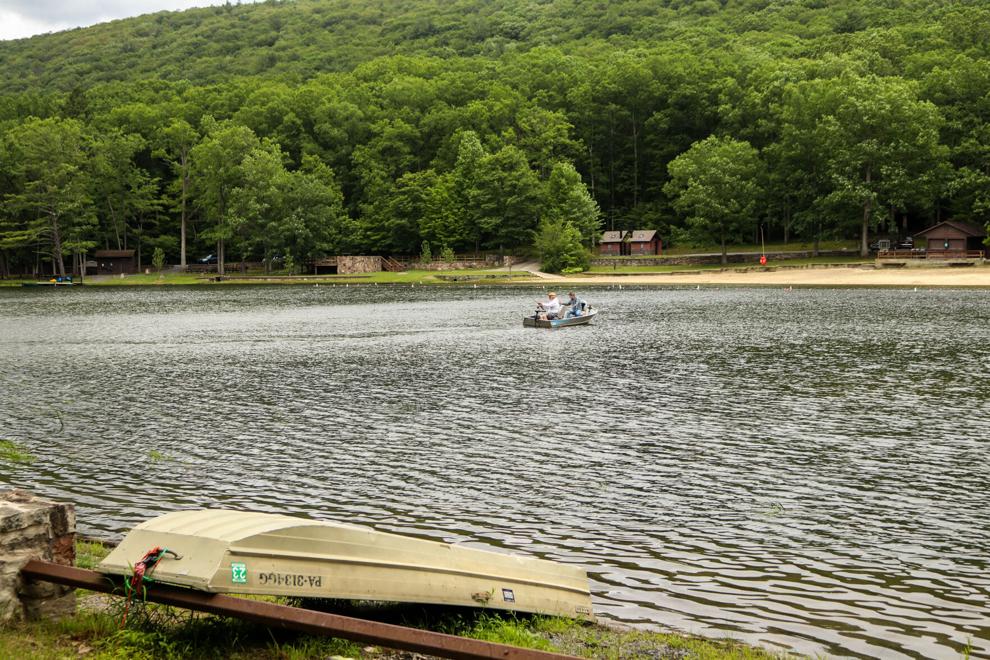 Can't make it to shore this summer? Don't worry – this list of off-campus attractions will …
9. Make an ugly "Christmas" t-shirt or swimsuit to add a twist to traditional winter sweaters
Every December, people take off their favorite ugly Christmas sweaters to wear for family and work events. Some people go a step further by decorating their own ugly sweaters. However, other Christmas lovers are simply looking for the best – and ugliest – sweaters they can find on department store shelves.
To keep up with tradition, you can decorate an ugly Christmas swimsuit or t-shirt for the summer months. Bring out the dress color, pompoms and jingle bells to create the ugliest outfit you can imagine.
10. Have a secret Christmas gift exchange with your girlfriends to enjoy the widespread Christmas sales in July
Gather a group of friends and organize a secret Christmas gift swap. The gifts don't have to be expensive or big – just make sense. (Just try to keep the names a secret!)
If you want to make the gift exchange more notable, make it a charity gift exchange. Have each participant donate money or resources to a specific organization that the recipient supports. For example, if your best friend supports THON, donate to their donor page.
11. Make a "sandman" instead of a snowman when you go to the beach
During the winter months, snowmen are a common sight when driving down the street in State College. With virtually no snow in the summer months, make a sandman when you go to the beach on vacation.
Instead of the traditional sand castle, get out your building materials to shape a beautiful sandman. Make sure you bring materials to sculpt the scarf, hat, and facial expression of the character.
12. Have an impromptu snowball fight during a summer heatwave
Buy fluffy, stuffed snowballs in the store or just use water balloons to add to the typical winter snowball fight.
You can't go wrong with a nice old fashioned water balloon fight.
MORE LIFESTYLE CONTENT
A Penn State alumnus took his … from the mountains of State College in northern Munich.
If you are interested in sending a letter to the editor, click here.
Submit