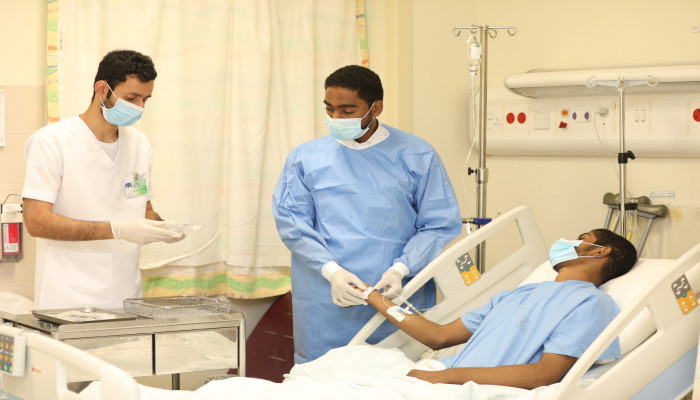 Muscat: Cardiovascular diseases, diabetes, cancer and chronic respiratory diseases are responsible for 72 percent of all deaths in Oman, according to the Ministry of Health. Eighteen percent of these deaths occur prematurely in humans, especially those between the ages of 30 and 69, the government agency added.
Cardiovascular disease is the leading cause of death from non-communicable diseases in Oman. They are responsible for 36 percent of deaths, followed by cancer (11 percent), diabetes (eight percent) and chronic respiratory disease (two percent).
People diagnosed with non-communicable / lifestyle diseases are also more prone to contracting COVID-19 infections, the ministry warned.
They are more likely to have more severe symptoms of the disease, while treating or curing their ailments is also currently more difficult as hospitals are busy treating coronavirus patients.
To raise awareness of the importance of a healthy lifestyle and the development of non-communicable diseases, the Ministry of Health, in collaboration with the pharmaceutical company AstraZeneca, has launched an awareness campaign called hematak ma'ana (Arabic for "support us").
The campaign begins Thursday January 21st and targets people with chronic ailments and their families by focusing on the role patients play in treating their own illnesses, self-monitoring and healthy practices in Include their lifestyle.
It will use a variety of means to spread awareness, including instructional videos and infographics on social media platforms, awareness-raising advertising on television channels, and news shared on mobile phone applications and websites.
Health workers will also be sensitized as part of the campaigns through workshops and webinars dealing with the detection and treatment of chronic lifestyle diseases.