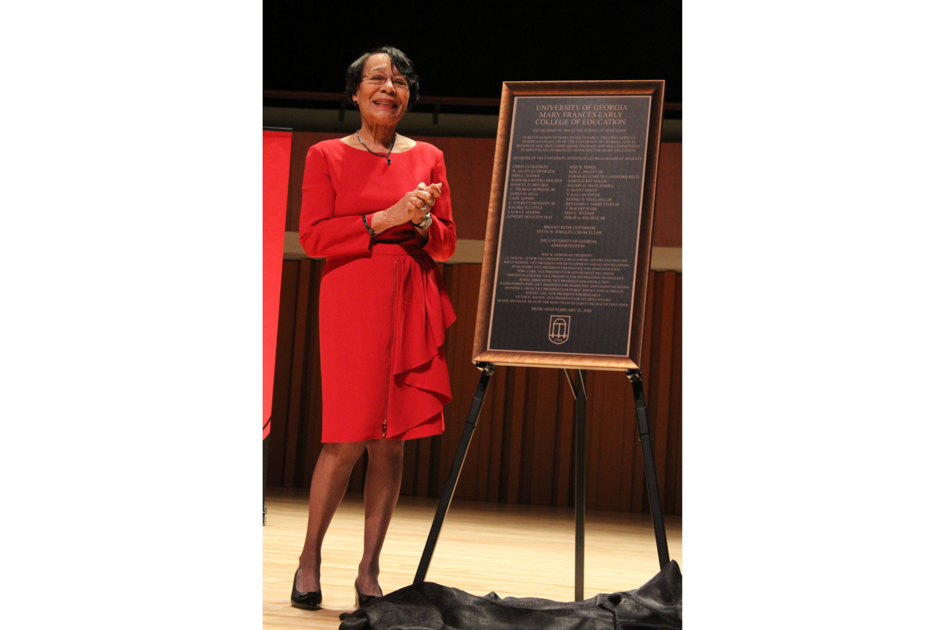 The campus and city news desks have compiled a list of events taking place in the coming week that will be open to the public. The list includes round tables, a hip-hop dance class, and discussions marking the 60th anniversary of the desegregation of the University of Georgia
Monday February 22nd
Georgia pioneer
What: Virtual conversation with Christina Swoope Carrere, Chuck Kinnebrew, Mary Frances Early and hosted by Yvette Daniels in honor of the UGA's 60th anniversary of desegregation.
When: noon
Where: Online
Wednesday February 24th
Performance and discussion: Lisa Wolpe
What: Critically acclaimed actress, director, and producer Lisa Wolpe presents Shakespeare and the Alchemy of Gender in collaboration with the Department of Theater and Film Studies and the Willson Center for Humanities and Arts. The performance is followed by a Q&A session and is free for Zoom users with a UGA email address.
When: 4 p.m.
Where: Online
Let's talk about bodies: a spoken word event
What: An annual spoken word event that explores the effects of body image, eating disorders, and eating disorders on members of the UGA community while offering healing and support. The event is approved by the first year Odyssey Seminar and is free at Zoom.
When: 7 p.m. – 9 p.m.
Where: Online
Thursday February 25th
Closing event: An apprenticeship in Georgia: Looking to the future
What: A recap of Calvin Trillin's campus-wide reading, "An Education in Georgia: Charlayne Hunter, Hamilton Holmes, and University of Georgia Integration," with a discussion between Mary Frances Early, Phaidra Buchanan, and Cynthia Dillard on "The Past, Present, and Future a desegregated UGA. " Free for UGA students and the community with registration.
When: 4 p.m.
Where: Online
Pop-Up Fitness: Hip Hop Dance
What: Free outdoor and socially distant fitness class that combines the street dance styles of breaking, popping and locking offered by Rec Sports.
When: 5 p.m. – 6 p.m.
Where: Myers Quad
Friday February 26th
A black woman's legacy
What: University of Georgia Black Alumni Success event marking the 60th Anniversary of the desegregation of the university.
When: 6.30 p.m. – 8 p.m.
Where: Online
Virtual escape room
What: University Union is showcasing a virtual escape room that tests quick problem-solving skills while having fun with friends.
When: 8 p.m. – 10 p.m.
Where: Online
Big: Part of the Family Movie Series
What: The Classic Center's Family Movie Series features "Big" (1988) with social distancing and other safety precautions.
When: 6:30 p.m.
Where: the classic center
300 N. Thomas St., Athens, GA 30601
Saturday February 27th
Connect conference
What: Event to support the LGBTQ community, create solidarity and build a community. Offers multiple breakout sessions and deals with creating just and just communities for LGBTQ people.
When: 9 a.m.
Where: Tate Student Center, Great Hall
45 Baxter Street, Athens, GA 30605
Night hike
What: Explore a moonlit trail on these guided walking tours with Athens-Clarke County's recreational services. Those interested should wear trail-suitable shoes and clothing and bring a small torch or headlight. Pre-registration is required and participants must be at least 8 years old. $ 2 for Athenians; $ 3 for non-residents.
When: 6.30 p.m. – 7.45 p.m.
Where: Southeast Clarke Park
4440 Lexington Rd., Athens, GA 30601