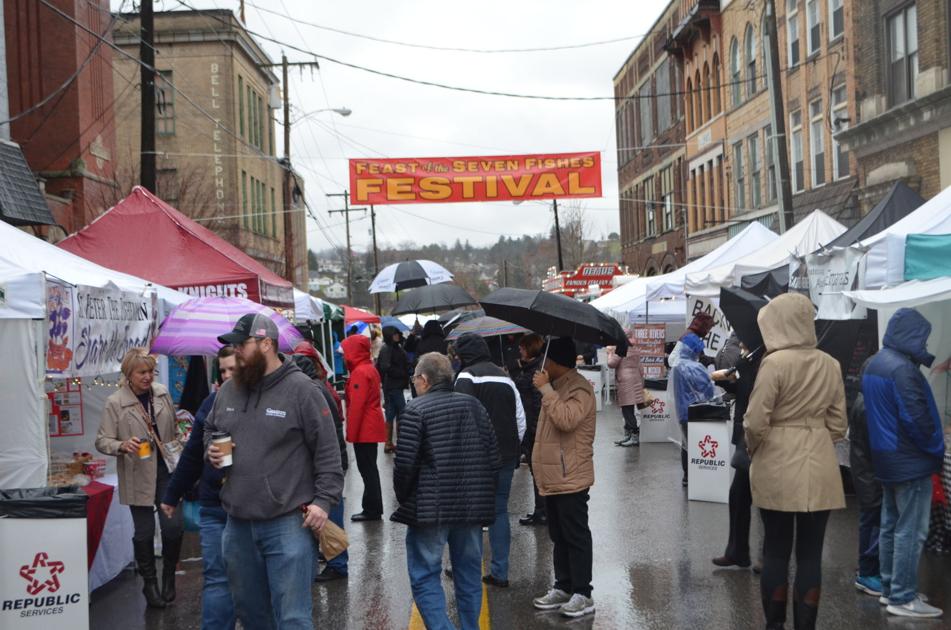 FAIRMONT, W.Va. (WV News) – The ongoing COVID-19 pandemic has forced the cancellation of many events over the past year and a half, but Marion County officials hope annual events like the Festival of the Seven Fishes and Marion County Dancing with the Stars can continue .
With the Seven Fish Festival still three months away, Main Street Fairmont, the organizer of the event, is already working on alternative ways to host the event. Tim Liebrecht, Executive Director of Main Street Fairmont, said that while he and his team are currently planning for the festival to run normally, it never hurts to have a backup.
"We take the health of our community very, very seriously, of course, and are committed to ensuring that health and safety have top priority at all events we hold," said Liebrecht. "We are already making contingency plans and doing our best to ensure that regardless of recommendations from the local Department of Health and the CDC, we meet them and hold a responsible event. …
"There are a lot of unknowns right now, so let's take it one day at a time. We endeavor to hold the event in some form or way. Last year we got very creative and the festival was a virtual event. This is a real possibility again this year. …
"We are confident that we are creative and responsible in what we do and ensure that the events are healthy and responsible."
The Marion County Chamber of Commerce and Tygart Valley United Way share a similar philosophy. The two companies host Marion County Dancing with the Stars every year and split the profits evenly.
While last year's event was canceled, Tina Shaw, president of the Marion County Chamber of Commerce, said this year's Dancing with the Stars will be happening live in some form.
"We have a backup plan if we can't safely host the event," Shaw said. "We definitely want the event, and we want all of our sponsors and dancers to enjoy the excitement of this event to the full. They all worked so hard. "
Tygart Valley United Way Executive Director Brett White said hosting Dancing with the Stars in one form or another is important for a number of reasons.
"These are important dollars for the United Way campaign and for the chamber, not to mention the dancers have been doing months of work," White said. "Last year we were able to cancel before that really happened, but this year we have already put work in and we have sponsorship and tickets are sold. We are much further on the way than last year. That is why we are striving to find a way to still have the event. "
Shaw said a decision regarding Dancing with the Stars will be made after Labor Day.
The chamber is also due to hold its annual women's show on September 17th, though Shaw said a decision to either continue the event or postpone it will be made later this week.
However, the Chamber's annual golf excursion on September 24th will be carried out as planned due to the participants' ability to social distance outside.
John Mark Shaver, Editor of Fairmont News, can be reached at 304-844-8485 or [email protected].