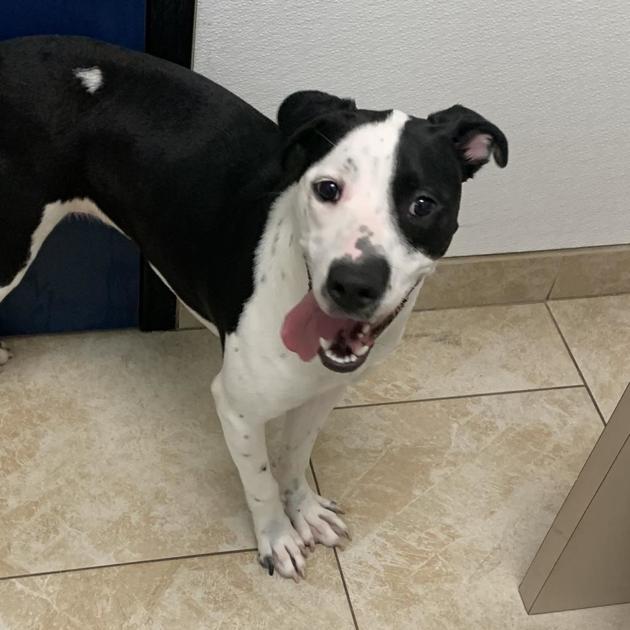 This week's Galveston Island Humane Society pets are Jilly and Carlos.
Jilly was taking a walk to the beach when some nice people picked her up and brought her to us. Jilly is a happy girl. Her favorite pastime is playing and she has a lot of energy as she is a cross between a cattle dog and a terrier.
She loves people. It would be a dream for her to find a home with someone who loves walking as much as she does. With a little leash training and daily exercise, she could be your perfect companion. Call to make an appointment today.
Carlos is an adorable tall tabby who was brought in as a stray. This cute man starts purring as soon as he looks at you. Carlos loves attention and is a real folk cat. He looks like a prince with his beautiful markings.
Carlos would thrive in any home with a human. If you are looking for a loving lap cat, Carlos the Cat will help. Submit an adoption application for Carlos today.
Spring is coming, so spay and neuter your pets today.
Visit www.galvestonhumane.org to see our animals, events and news. All adoptions include the spay or neuter surgery, a microchip, and are currently vaccinated. These featured pets have an adoption sponsor who is granting the $ 25 adoption fee for that week only.