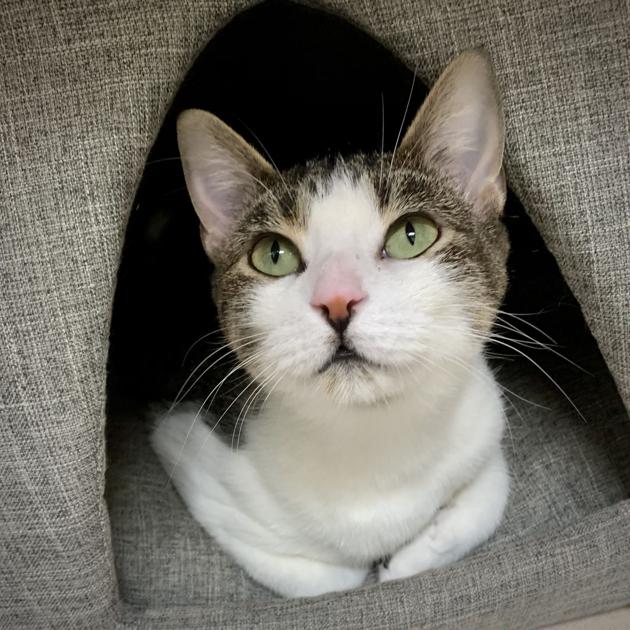 This week's pets at the Galveston Island Humane Society are Brody and Sugar.
Brody is a handsome older man around 8 who loves treats and cuddles and especially loves to play with his little brother Zeus, a 5 year old lab mix. Brody and Zeus are like two peas in a pod.
Both dogs seem to have trained a bit, and with a little time and patience, these two guys will surely win your heart over. They grew up together and were a connected couple and they would love an everlasting family with room for both of them.
Sugar is 1 year old and this cute patootie is totally cute. Our volunteer brought her iPad and Sugar was so excited to see the cat game. Sugar enjoyed following the mice on the screen for a long time. She also enjoys treats and a soft bed to waddle about. Call today and make an appointment to meet this cute little lady.
Start the new year with a new best friend. Visit our website for details on all of our adoptable fur babies. If you can't adopt now, you can support us by purchasing a 2021 Heroes & Hounds calendar, which is also available on our website. Visit www.galvestonhumane.org to see our animals, events and news.
All adoptions include the spay or neuter surgery, a microchip, and are currently vaccinated. These featured pets have an adoption sponsor who is granting the $ 25 adoption fee for that week only.