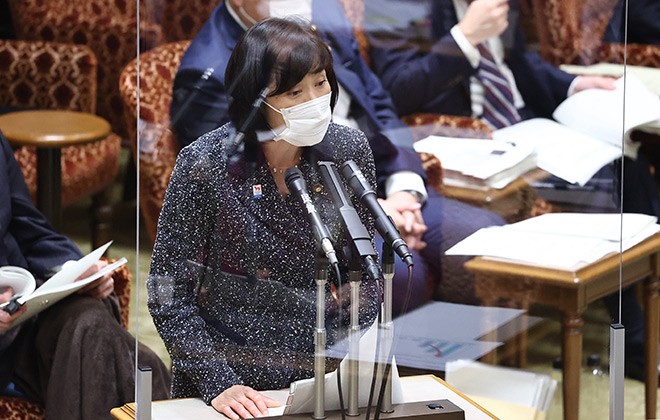 According to Tamayo Marukawa, minister responsible for women's empowerment and gender equality, government agencies will no longer host or support events that lack women as moderators or speakers.
Although the number of men and women presenting or speaking at events may not necessarily be the same, she asked each minister to ensure that there was no gender bias in the selection of participants.
"Events without women are out of the question," said a cabinet official.
Marukawa revealed her policy at a meeting to promote the role of women and gender equality held at the Prime Minister's Office on March 9. Each managing authority will be informed of the change.
"In Japan, the philosophy of gender equality, which is a common norm in the international community, is not shared by everyone," she said at a press conference after the meeting. "We're still in the middle of the journey."
At the meeting, Prime Minister Yoshihide Suga said that a specific gender equality policy target should be set by June this year so that the government can address it by budget year 2022.
At a cabinet meeting in December, the government approved the new five-year basic plan for gender equality from the next fiscal year.
Suga also directed administrative agencies to require their government agencies and groups to employ or promote more women to higher positions.