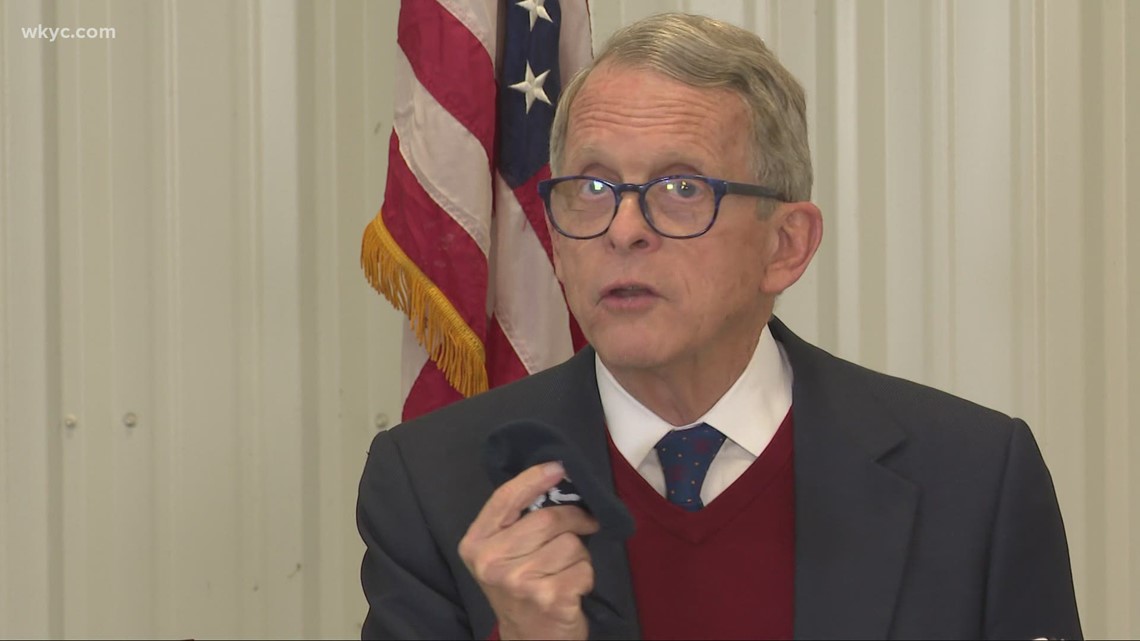 During his Thursday afternoon press conference, the governor attributed masks and social distancing to significantly slowing the spread of COVID-19.
CEDARVILLE, Ohio – During his Thursday afternoon press conference, Ohio Governor Mike DeWine expressed optimism about the future of events like prom and sporting events as Ohio's coronavirus numbers continue to improve.
"Wearing the masks will enable us to do things in the spring," said Governor DeWine. "We now know how powerful they are, we've seen them in schools, phenomenally successful, the way teachers did it, how students did it in our schools. And that's because people masked themselves."
RELATED: Governor Mike DeWine on COVID-19 Vaccine Vendors in Ohio: Don't Reach Out to Individuals with Risk Conditions
"Many times whether they are in close proximity to each other and we don't see much spread," Governor DeWine said Thursday. "When we look at spring, we look for proms, we look for graduation, we look for sporting events, we look for all sorts of things we want to do to get back to normal. I think this mask will allow it. " us to do a lot of these things. "
The Chief Medical Officer Dr. Bruce Vanderhoff also spoke during the briefing about the different COVID-19 variants, many of which have already arrived in Ohio, and why he believes masks and social distancing are still the best defense against all forms of the virus.
RELATED: WATCH LIVE | Ohio Governor Mike DeWine to host the COVID-19 press conference
"Even with new, more contagious varieties, we have the weapons we need to make our lives better as we head into spring. Masking and distancing work. They will be key to living our lives normally."
Dr. Vanderhoff pointed to extremely low hospital stays for flu-related illnesses and credit masks to keep those numbers down as well.
"Just look at our flu numbers. At that point last year, we were nearing 5,500 Ohio flu hospitals," said Dr. Vanderhoff. "I think we can all be encouraged by our results so far. They reflect our good adherence to masking and social distancing, as well as the steady increase in vaccinations."
You can watch the full press conference with Governor DeWine, Dr. Vanderhoff and Health Director McCloud see the following player: