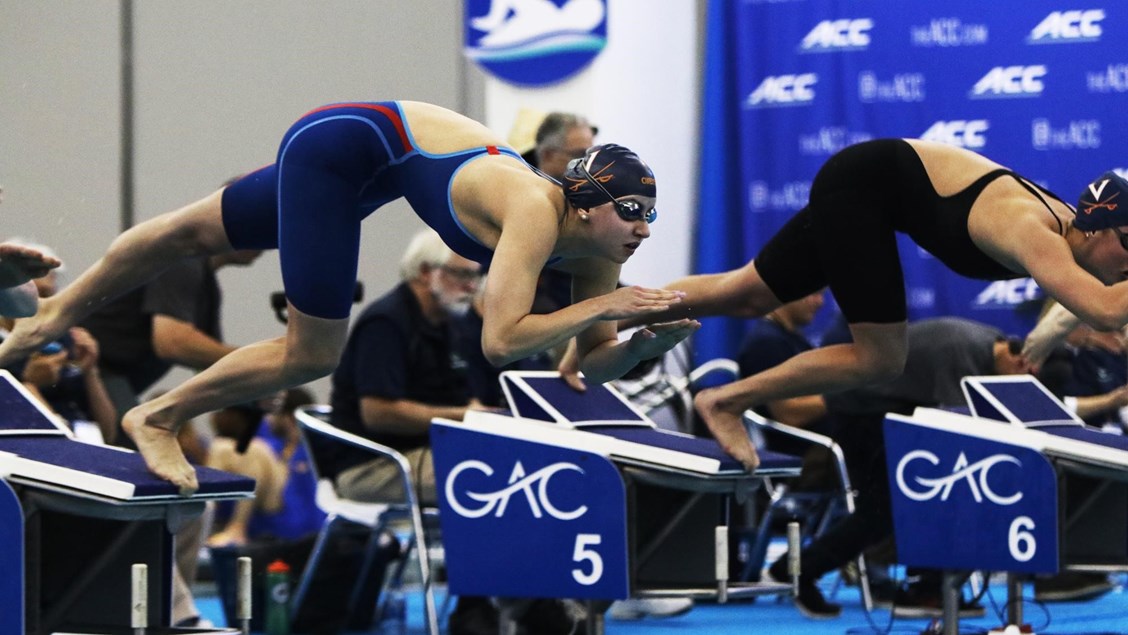 Invite a gentleman
February 5-7, 2021
Charlottesville, VA
Format of the championships
SCY
Live results
A little less than two weeks before the ACC Women's Championships, we didn't really expect to see anything too crazy at the UVA Cavalier Invite, but we did this morning Kate Douglass has shown once again that she can seemingly move quickly at any point in time. The versatile second child scored a 2: 03.93 in a 200 breast time trial, the ninth fastest time ever according to the SWIMS database. Douglass is now only the fifth woman to ever go below 2:04.
All-Time Artist, 200 Breasts (SCY)
Lilly King – 2:02:60
Bethany Galat – 2: 03.26
Kierra Smith – 2: 03.55
Sydney Pickrem – 2: 03.65
Kate Douglass – 2: 03.93
Officially, Douglass' best time to date was a 2: 05.89 from the 2020 ACCs. Unofficially, Douglas went 2: 04.64 in an unapproved Intrasquad meeting last December. With that time at a sanctioned meeting, Douglass now officially becomes the fastest woman in the NCAA by more than two seconds this season, beating Texan Anna Elendt, who went 2:06:04 on December.
The cavaliers have an incredibly deep breast group, like Douglass, Alex Walsh (2: 06.72), Ella Nelson (2: 07.19) and Anna Keating (2: 07.26) now own four of the ten best countries of the season.
What sets Douglass apart, however, is their incredible versatility. She is currently the fastest woman in the NCAA at five different individual events this season:
50 free – 21.42
100 free – 46.86
200 chest – 2: 03.93
100 flies – 49.73
200 IM – 1: 50.92
We'll be doing a full recap of the first few days of action tonight, but the Cavaliers had a strong morning overall. Ella Nelson hit 1: 46.00 in the 200 free and threw almost a full second of her life best, and Alex Walsh walked 1: 45.79, less than a second from her best life. Alexis Wenger went 58.62 to the 100, setting a new season high for her and keeping her fifth in the nation in the event. In a 200cc time trial, senior Paige Madden She set a 1: 51.85 behind 200, her fourth fastest time of all time and a time that puts her fifth this season.
On the men's side, novice sprinter Matt Brownstead shaved 0.07 seconds of his life best with a 47.55 in the 100 fly, Keefer Barnum almost hit his season best with a 52.71 and George Washington freshman Karol Mylnarczyk finished a 46.97 in the 100, the fastest time of the morning of over two seconds.
The Cavalier Invite continues tonight with the finale of all individual events that morning as well as the timed finale of the 200 medley and 800 free seasons.