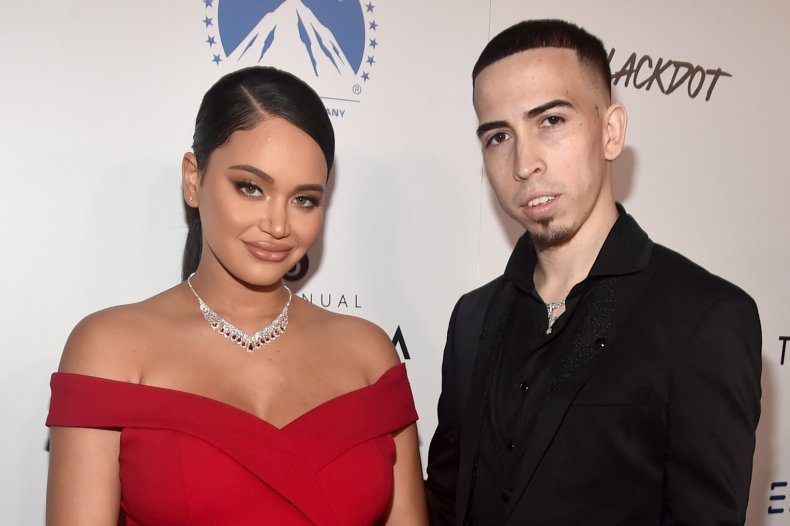 Landon McBroom has been accused of faking his seemingly lavish lifestyle by posting photos from platforms like Pinterest and Tumblr.
The YouTube star, brother of Austin McBroom of the Ace family, has been under scrutiny in recent days after social media users discovered that some of the images used on his Instagram account were identical to other people's snapshots seemed to be.
The assortment included pictures of designer bags, a sushi meal in a private jet and also a snapshot of the intertwined legs of a man and a woman, which was published on Twitter in July.
While the photos never appeared on McBroom's main Instagram grid, they were reportedly shared on his Instagram story, where posts expire in 24 hours.
Comedian Dennis Feitosa shared a variety of comparison screenshots on his Instagram account @defnoodles this week, along with the caption, "Landon Mcbroom said COPY AND PASTE."
The post sparked a flurry of comments, with one of the account's followers expressing her "embarrassment" on behalf of McBroom.
One Instagram user wrote: "What do people have to think in his real life when they see this? Or are you just as sad as he is? if i make / buy this stuff i would challenge them. "
Landon McBroom participates in the Ace Family Celebrity Basketball Shootout for $ 100,000 at Sierra Canyon High School on January 11, 2019 in Chatsworth, California. The social media personality has been accused of using photos from Pinterest and Tumblr to simulate a lavish lifestyle.
Paul Archuleta / Getty Images
"After that, I would delete my entire account💀💀💀" was another comment, while one described the post as "the most embarrassing of all time".
McBroom, who has a million followers on Instagram, was successful as a YouTuber with his then partner Shyla Walker and gained more than three million subscribers for her channel THIS IS L&S.
However, all of their videos were deleted as the couple's five-year relationship came to an end, with the exception of a May 6 offer titled "THE END OF THIS IS L&S."
Walker said at the time that she would take over the channel and leave alone as McBroom had other career interests.
In June, TMZ reported that Walker had been issued an injunction against McBroom amid unsubstantiated claims that he attempted to kidnap their daughter Souline.
According to The Sun, Walker justified her move to seek an injunction against McBroom and wrote on an Instagram story, "I was beaten, I was molested, I had three attempts to kidnap my child.
"When you love someone, you don't bring yourself to lose them. I will always do the best for my child, every single time."
Walker also announced that she still wanted McBroom in her daughter's life: "I asked for a visit. I want my daughter to have a relationship with her father whom she will always love regardless of the circumstances. "
Newsweek has reached out to Landon McBroom and Shyla Walker representatives for comments.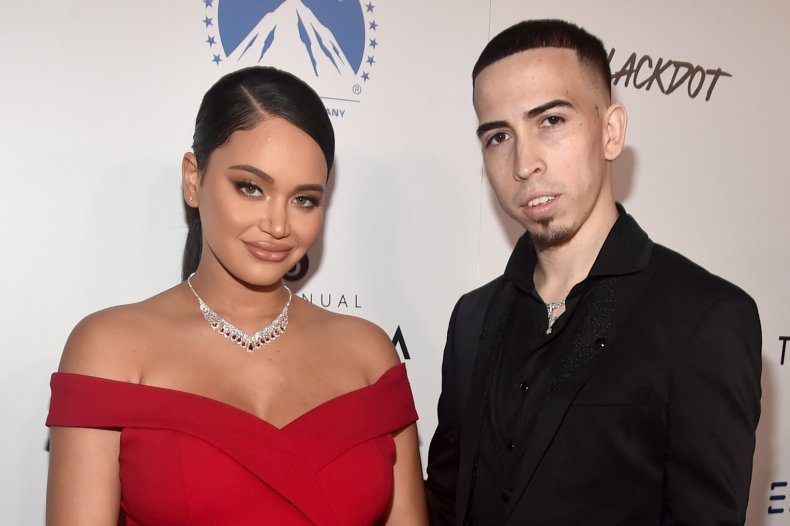 Shyla Walker and Landon McBroom attend the Thirst Project's 10th Annual Thirst Gala at the Beverly Hilton Hotel on September 28, 2019 in Beverly Hills, California. The former couple had amassed more than 3 million subscribers on their YouTube channel before quitting.
Alberto E. Rodriguez / Getty Images for Thirst Project