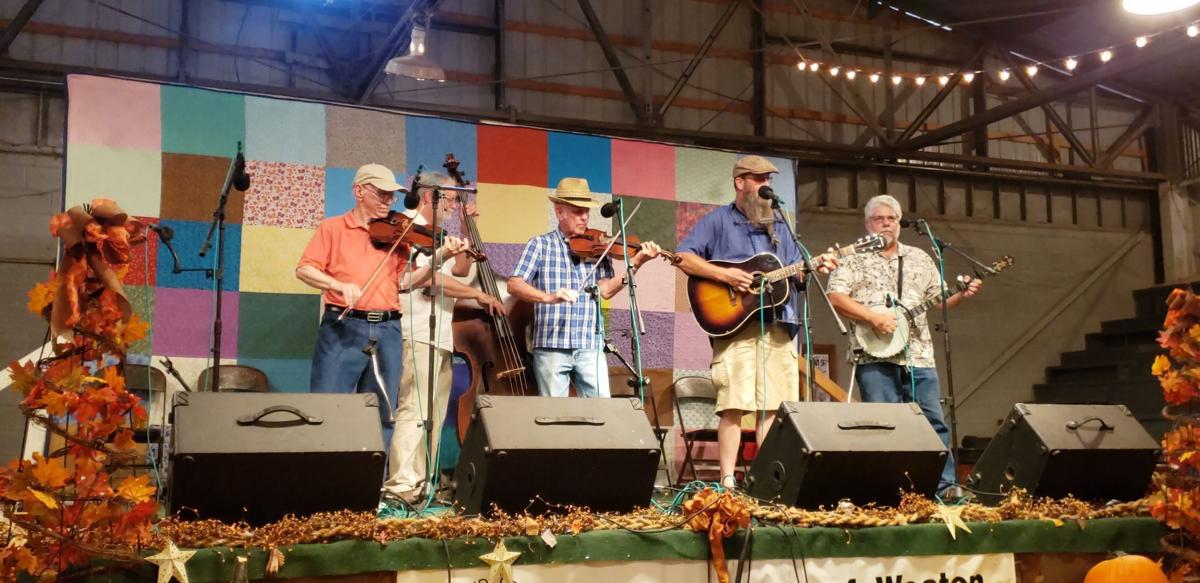 Lewis Countians usually have a lot of events to look forward to all year round, but COVID-19 canceled them all in 2020 so residents are more than ready to get out into the world again.
Governor Jim Justice announced that trade shows and festivals can begin May 1st and plans are in the works for many long-standing favorites.
Chris Richards, director of the Lewis County Convention and Visitors Bureau, said potential tourists have called and inquired about Lewis County's attractions, which is a good sign for 2021.
"I think it will be great for tourism. It will help us recover really well, "she said.
People may opt for more open spaces where they can still have social distance, but that benefits Lewis County and West Virginia as a whole, Richards said.
With the Trans Allegheny Lunatic Asylum, Mountaineer Military Museum, Museum of American Glass in WV, and Stonewall Resort to name a few, residents and visitors alike are busy here, she said.
"People are so tired of sitting at home, but they will be careful where they go," continued Richards.
The Museum of American Glass in West Virginia doesn't have many events planned for 2021, but it has one popular event scheduled for April 23rd and 24th – the Marble Show.
As of now, the Marble Show is the only planned event for the third year. The COVID-19 guidelines will be followed at the event. The show starts at 10 a.m. and runs until 4 p.m. on both days. The museum also houses the National Marble Museum.
The Mountaineer Military Museum will be open for the 15th time on Saturday, April 10th, from 10am to 4pm. All other days are only possible by appointment, said co-owner and operator Barb McVaney.
McVaney and her husband Ron were busy enclosing the education pavilion and adding a quartermaster shop. The pavilion can accommodate groups of children McVaney hopes will be able to visit the museum next school year. She hopes that companies and organizations will also want to hold meetings there.
"An electrician will handle wiring, lighting and security donated by Ginger Boles, daughter of veteran George Cumberledge," said McVaney, adding that the company will be ready for a group shortly after the operation is complete.
In 2020, Forged Alliance, Chrome Dragons and Bikers for Christ came together to host a Promise Ride for the museum in August, and the turnout was high despite COVID-19.
"It turned out really well," said McVaney.
This year, the Promise Ride is scheduled for July 11th, which is also the Quartermaster's opening day.
The Quartermaster's store is a new addition this year that has items for sale. All income goes into the maintenance and operation of the museum.
Also, Jane Lew's Volunteer Fire Department has their Spring Arts and Crafts Exhibition scheduled for May 1st and 2nd. The department couldn't host the show or Labor Day show in 2020, but officials are expecting a sizable crowd this time around.
"We are very happy to be able to plan our festivals this year. I think we will have a good turnout and it will be great to see people out and about again, "said Mitch Oldaker, chief of Jane Lew's volunteer fire department.
Later this year, the Jackson's Mill Jubilee is slated for Labor Day weekend and vendors are being sought. Jane Lew's Volunteer Fire Department plans to host the firefighter's arts and crafts exhibition on Labor Day, but no final plans have been made yet.
Herbstfest and Miracle on Main can also take place. Terri Cole, who came up with the idea for the two events in downtown Weston, said she has not yet met with the committee but hopes to schedule a meeting soon.
All information about these events and any other upcoming Lewis County events that are still planned will be posted as they become available. You can also contact Lewis County CVB at 304-269-7328 or visit www.stonewallcountry.com.