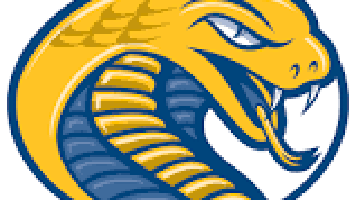 From local reports

JEFFERSON CITY, Tenn. – The Coker University softball team fell at Carson-Newman 9-5 and 9-4 in action at the South Atlantic Conference Thursday.
Carson-Newman had a 3-0 start in the first two innings. Chloe Pelham scored Makenzie Harmon second in an RBI groundout to put the Cobras in third. Ava Jay followed with an RBI single from Bailey Douglas, which moved up to third due to a throwing error. Pelham scored an RBI double from Kayla Oswell before Hannah Davis scored another run after a Madison King RBI single on the right.
Oswell led the team with two RBIs and two walks.
In Game 2, King Coker kicked off a run for the 1-0 lead in the second inning after Mikayla Goodwin made the pick of an RBI outfield player in the second inning. Carson-Newman amassed three runs in a row to take the 3-1 lead.
The Cobras reduced the score to one (3-2) on Jay's RBI single-to-center field, which King scored. Coker scored three goals in seventh place when Douglas and Pelham scored in Oswell's double right-center and Hannah Davis in King's RBI single-right hit.
King led Coker with two runs. Jay finished with three leading hits while Pelham had two RBIs. Hannah Fisher ended with three strikes.
The Cobras continue their road trip as they face UNC Pembroke on Friday. The first place is set for 1 p.m. You can find video and live statistics at www.cokercobras.com.