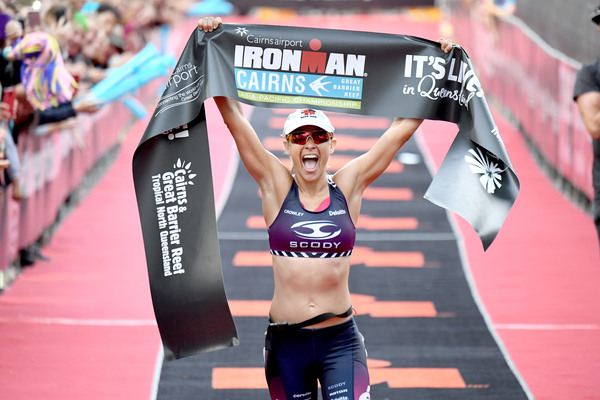 The Noosa Triathlon Team invites the local community to participate in this year's event, with registrations for the Noosa Triathlon Festival events open now.
The Noosa Triathlon Festival Events offer people of all ages, backgrounds and experience a great opportunity to be part of the legendary event.
After the Noosa Triathlon 2020 did not take place, it returns this year from Wednesday 27th to Sunday 31st October with a series of festival events.
Geoff Meyer, executive director of The Ironman Group Oceania, said the festival events are a great way for people to be part of the Noosa triathlon.
"After a year off, the team can hardly wait for the Noosa Triathlon to return in October," said Meyer.
"We are delighted that a field has signed up for the triathlon on Sunday, and with registrations for festival events now open, we look forward to seeing people from across the local community join us for another great event will.
"Our local community is incredibly important to the continued success of the Noosa Triathlon and we believe this year's festival events are a great way for everyone to get involved."
The Noosa Triathlon Festival events begin on Wednesday October 27th with the Noosa Run Swim Run, which starts and ends on Main Beach.
Friday offers a number of options to join the event, starting with the Tour De Noosa – Garth Prowd Ride, where cyclists take a leisurely 28km ride from 6am. On Friday morning, the 5 km ASICS Noosa Breakfast Fun Run will take place from 7.35 a.m., in front of the 2XU Noosa 1000 Ocean Swim at 4.15 p.m.
On Saturday morning, the youngest participants in the event will start the Noosa Superkidz Triathlon from 7.30 a.m. This is followed by the Tingirana Noosa Special Triathlon, in which participants of all levels complete 100 m swimming, 3 km horse riding and 500 m running.
The pace will pick up on Saturday afternoon with the 5K ASICS Noosa Bolt and the Australian Open Criterium, with the criterion testing the female riders over a 30 minute plus three lap course and the men over a 45 minute plus three lap course . Always a crowd-pleaser, witness sports legends, former champions, and your favorite stars as they compete against each other in the Noosa Legends Relay. Who will win the title this year?
You can find more information about the Noosa Triathlon Festival events at noosatri.com.au/entry-info/festival-events/