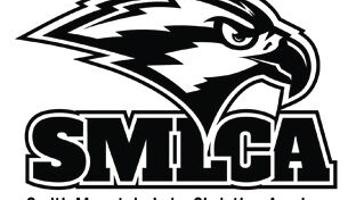 FROM STAFF REPORTS

MONETA – The Smith Mountain Lake Christian Academy begins today in the Virginia Association of Christian Athletics (VACA) state basketball tournament.
The osprey (8-3), the seed no.3, maintain the temple Christian no.6 (7-6) at 5 p.m.
SMLCA is playing in the state tournament for the third time in four years – the Ospreys finished third in each of their two previous appearances.
The winner of today's quarter-finals in the semi-finals, which was scheduled on Friday at Ridgeview Christian in Stuart's draft.
If the Ospreys win today, they'll play today's quarterfinal winner with Timberlake Christian (# 2) and Southwest Virginia Home School (# 7).
In the games of the first round on Saturday, Ridgeview Christian prevailed against Roanoke Valley Christian (56-55). Temple Christian led Faith Christian Academy of Hurt, 89-4; and the Southwest Virginia Home School defeated Blue Ridge Christian, 84-42.
In today's other quarter-finals, Westover Christian Academy No. 5 in Danville meets Grace Christian No. 4.
On Tuesday, Ridgeview Christian (4-4), the number 8, will face the top seeds and reigning national champions Regents of Charlottesville.
In the Girls State tournament, SMLCA Westover defeated Christian on Saturday in a first round 39:35.