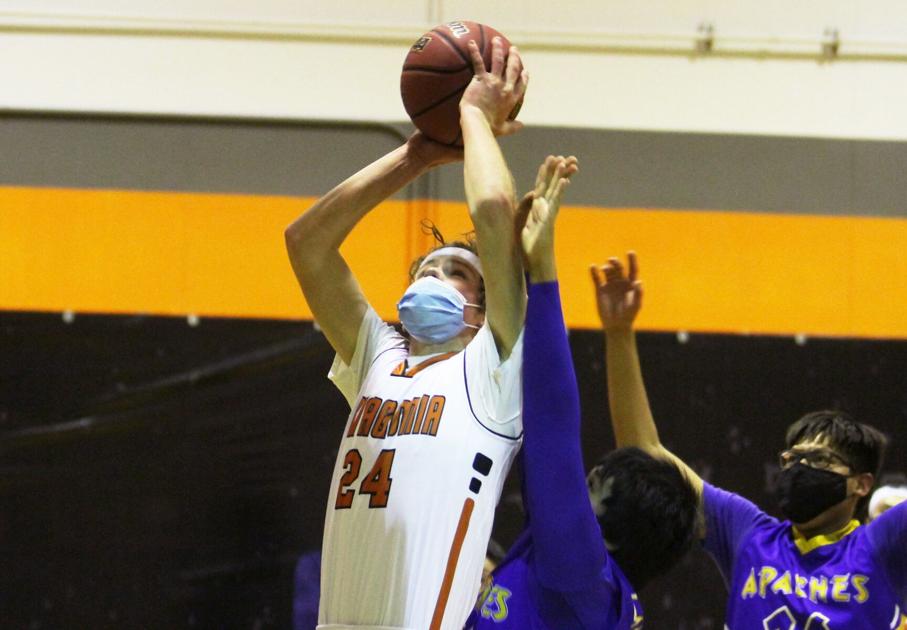 For the second year in a row, the Patagonia Union High School boys' basketball team had a big post-season surprise.
In the first round of the 1A Conference State tournament on Friday in Gilbert, the Lobos with the number 14 knocked off the number 3 of the Leading Edge Academy (66-58).
Leading Edge, who came into play with a 12-2 record, took over a 32-22 advantage at halftime over Patagonia, who made it into the playoffs 11-7. But the Lobos took command in the second half to win the game and secure a spot in the quarter-finals.
Dylan Jacob, a senior center known for its ricochets and shot blockers, had a career offensive night scoring 16 points for Patagonia.
"He had the game of his life," said coach Nate Porter.
Senior guard Lalo Aguilar also had 16 points, while junior guard Santiny Aguilar scored 14 points and senior striker Julian Vasquez added 13 points.
"We were bigger and beat them inside," said Porter.
The Lobos will now drive 450 miles to Page to play El Capitan (13-2) in the 1A quarter-finals on Tuesday. El Capitan won his first round on Friday, 48-35 against The Gregory School, a team that beat Patagonia 55-47 on February 2nd.
A year ago, the Lobos entered the postseason as the 13th team in 1A. But they knocked off fourth-placed Gregory School, then the two-time defending national champion, in a last-minute shot in a national championship tournament. PUHS fell in the next round to the eventual 2020 national champion, Fort Thomas.