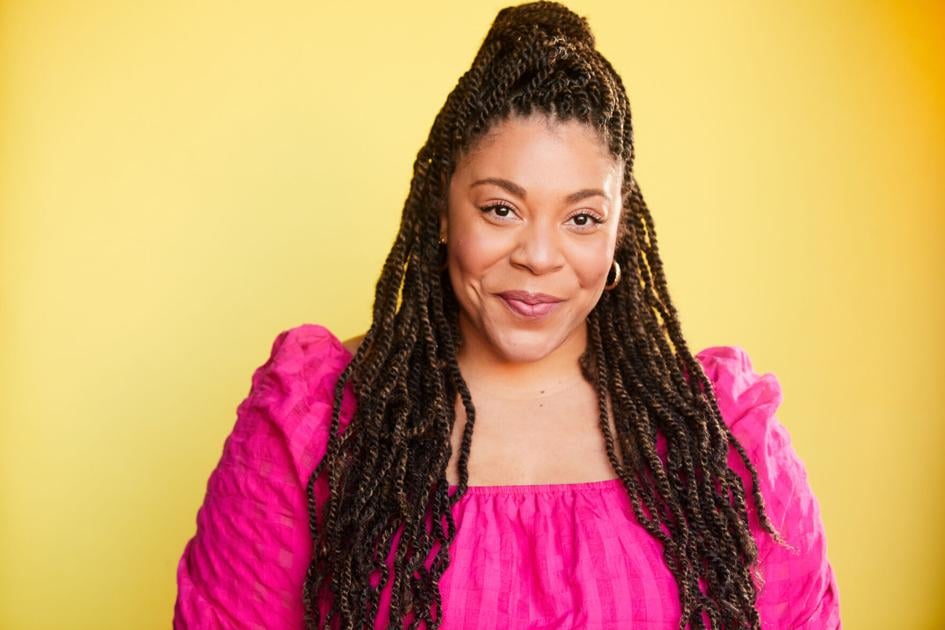 Southern Californian poet Arielle Estoria is the author of two self-published poetry collections, "Vagabonds and Zealots" from 2014 and "Write Bloody Spill Pretty" from 2017, as well as a sought-after keynote speaker. On February 12th at 12:30 pm, Estoria will present a virtual program that will be about unlocking your gifts and finding beauty through words and stories. Her presentation is part of Central Oregon Community College's Black History Month opening event, which begins Friday at 12:30 pm with a program by bend artist, poet, and musician MOsley WOtta.
Black History Month's free, fully virtual events are part of the COCC's Season of Nonviolence program, which honors nonviolent advocacy for human rights. All programs are presented via Zoom and registration is required. Visit tinyurl.com/nonseason to see all events and to register.
Q: How did you come to COCC? Did they track you down and ask you to do the program?
A: Blakelee (Evans, COCC's Afrocentric Program Coordinator) actually went to the same university (Azusa Pacific University) so he knew me through college.
Q: What do you have planned for the program?
A: I had a bit of a chat with Blakelee just about the attitude and tone and what kind of messages to get across, so I'll talk a bit too and then do a more interactive workshop. I find storytelling in itself, there is a bridge that connects when we can hear a "we" and a "we" rather than just an "me". I'll talk a little about my own experiences as a black woman, what it looked like to me as an adult, and then give the audience or audience space to do the same with different prompts for themselves. One of the prompts is a poem, which I like to call the "I am" poem, in which you describe yourself using aspects of nature, adjectives, similes and comparisons, and ingredients. So when you are thinking of figuring out who you are as a person, what are the ingredients in yourself? And so I will also share quotes from people in my own life who made me understand my identity and who I am and what it looks like when I operate in the world.
Arielle Estoria

Macks movies

Q: Fine. How did you get into the spoken word?
A: My background is mainly in theater. In the beginning, many of my poems started out as monologues … usually historical characters like Emmett Till's mother and Coretta Scott King. I started to write these monologues (from) perspective. I figured if I can stand up for the theater in other people's vulnerabilities, then I can stand up for poetry in my own and share my own and share my own story. I didn't really get into the spoken word until I came to Azusa Pacific, and it just became how I interpreted the world most. … Poetry just became the way I process the world, myself, space and everything in between.
Q: You have now released two self-published collections, right? Did you bring out another book? I saw your tweet the other day about hearing from your editor.
A: I do. I'm in the process of writing and this will be my first non-self-published artwork. I'm actually going to be signed with a publisher, HarperOne Books, and this will be my first book under a publisher. (It will be released in spring 2022.)
Q: Congratulations. Do the poems take on a particular form or theme?
A: Yes, so the subject or conversation is unfolding. It's just my personal journey, unraveling old narratives and relearning what it is like to establish yourself as an adult. … Sometimes they don't always agree on who your families or parents believe in. It was this trip to find out what it looks like for me. It's this constant process of growth and expansion, so there will be poetry, and in … six different categories like "The Illuminating", "The Eclipsing", "The Returning". These are the general ideas I've had so far.
David Jasper, The Bulletin