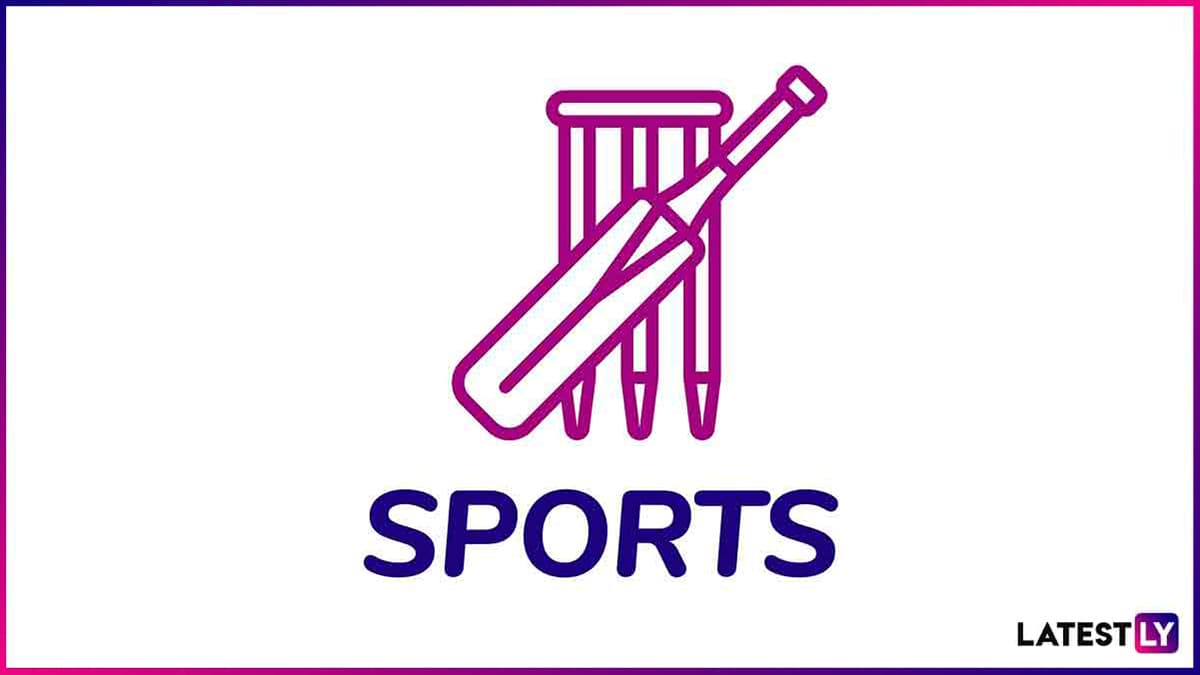 Abu Dhabi [UAE]February 2 (ANI): Qalandars extended their winning streak in the Abu Dhabi T10 Super League with a win over four wickets against Maratha Arabians on Tuesday.
It was another strong all-round performance by Qalandars that limited the Arabs to 101 for 5 out of 10 overs despite Mohammad Hafeez's 44 runs. Her exact pacemaker for the left arm, Sohail Tanvir, chose three wickets for 22 runs.
Qalandars pursued the target and managed to maintain its flow despite the fact that it periodically lost gates. With quick hits from Sharjeel Khan (28), Sohail Akhtar (20) and Ben Dunk (26, not eliminated) they sailed smoothly towards their goal with 11 balls.
The Arabs opening player Mohammad Hafeez began by drawing two lines from Sultan Ahmed's first end. The second from veteran Pakistani bowler Sohail Tanvir was tight as always and only gave Abdul Shakoor a limit. In the third round, Sultan caught his teammate Shakoor from the UAE from Asif Ali on the deep square leg for eleven minutes.
Hafeez and Laurie Evans tried their best to force the run flow but only managed seven runs from Ahmed Daniyal's finish. Hafeez managed to hit Shahid Afridi for a limit and a six to get 14 ran off the over. Halfway there, the Arabs hit the 50 mark.
Evans attempted a slog sweep from Daniyal and was bowled for 9. This brought on Shoaib Malik, who flicked the first ball he faced for a limit.
To streamline the flow of fun, Qalandars introduced Chris Jordan and gave away just five runs. Malik took a border from Afridi, who rolled over the eighth. Hafeez also hit Afridi for a limit to get 14 runs of it.
When Chris Jordan again brilliantly bowled in the ninth round and only gave away eight runs, the Arabs' hopes of reaching the 100-run mark faded. Hafeez hit Tanvir's first delivery of the last over for a six over mid-wicket, falling on the next ball, caught by Sharjeel Khan on Deep Square Leg for 44.
Tanvir fired the next man Mukhtar Ali for 4 and Malik for 23 with the fourth and fifth deliveries, respectively. Mosaddek Hossain hit Tanvir's final ball of the final over for a limit in a reverse sweep to get his team past the 100-run mark.
It wasn't easy to contain Qaladar's strong batting side and defend a total of 101 for 5. Qalandars opener Tom Banton was sent off by Kevin Koththigoda's fifth ball from Sri Lanka's first spinner in a terrible mix-up with his partner Sharjeel Khan.
In the second round, Sharjeel played a flowing cover drive and pulled Yamin Ahmadzai on two consecutive borders. In-shape skipper Sohail Akhtar beat Mukhtar Ali for a six over long and flipped him for a limit as well.
Sharjeel met Sompal Kami in the fourth game for two consecutive sixes. Akhtar also hit him for a six from the fifth delivery, but was previously caught in the leg with the last ball for 20. Shoaib Malik threw a close fifth over, leaving Sharjeel 28 caught for long.
Qalandars took 37 runs out of the last five overs. Ben Dunk hit Mosaddek Hossain for two limits while Asif Ali also picked one limit to get 15 runs of it. Ishan Ali, who overtook the seventh bowling, caught Asif for 10 minutes and only gave away seven runs.
With 15 runs in the last three overs, the Arabs presented Ahmadzai for the eighth time. He forced Afridi to hold his own against wicketkeeper Shakoor for 2. The next man, Daniyal, hit the first ball he faced for a straight six and stepped out to the next top edge to reach a short, fine leg. Then Dunk hit the winning line from the first ball of the ninth to easily reach the goal.
Short results: Maratha Arabians 101/5 (Mohammad Hafeez 44; Sohail Tanvir 3-22); Qalandars 104/6 (Sharjeel Khan 28, Yamin Ahmadzai 2-21). (ANI)
(This is an unedited and auto-generated story from the Syndicated News feed. The newest contributors may not have changed or edited the content.)