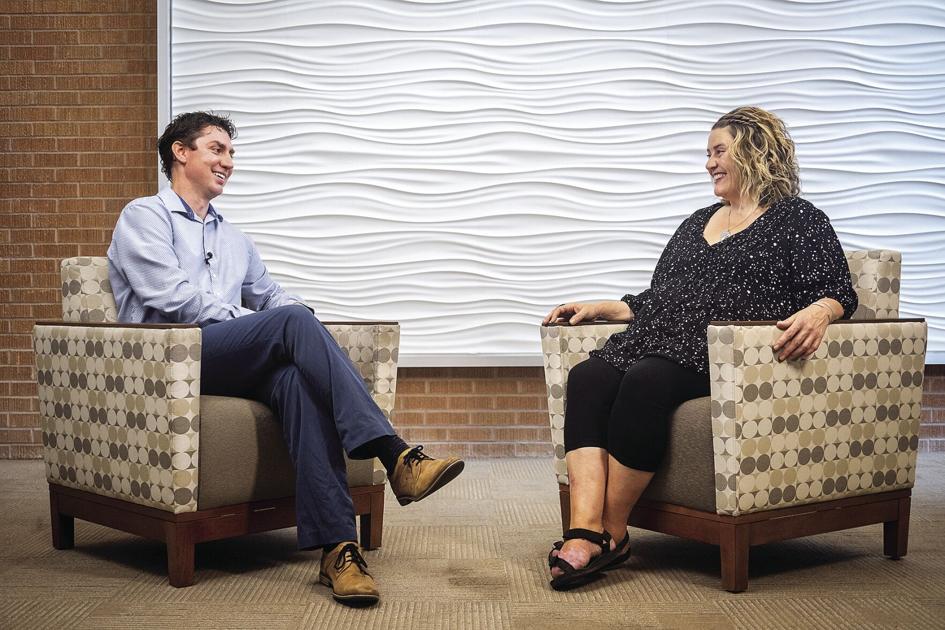 "Never in a million years would I have thought that I would become an alcoholic at the age of 40," says Kendra Kreie. "I had weight loss surgery and lost weight, but all of these reasons why I ate were still there. So I turned to alcohol. If you drink after weight loss surgery it works differently in your body and I became addicted very quickly. "
Kendra tried to fight her addiction on her own, but it didn't work. "I tried again and again and failed. I ended up in St. Mary's emergency room once and was in a coma for 14 days. I was in intensive care for a very long time before waking up on a ventilator. From that point on, my only fight was to survive. "
Unfortunately for Kendra, things got worse and she was involved in a terrible accident. "After the accident, I was determined to do everything I could to not be here again."
Kendra was given to Dr. Ryan Jackman and his team referred to the SCL Health Integrated Addiction Medicine Clinic, where they received intensive outpatient therapy with addiction specialist Dr. Jessica Stephen Premo started.
"When I met her in the clinic, I was thrilled to hear how motivated she was," says Dr. Jackman. "Your story is like many stories. People find a point in their life where they want to change something and don't know how. I was very happy to introduce her to Jessica and to enable her to join our outpatient program. "
While Kendra was in outpatient therapy, Dr. Jackman also accurate their medication. Kendra says that she has been using substances for a very long time and I didn't want to do that anymore. "I didn't want to get addicted to pain medication."
According to Dr. Jackman's team worked to gradually wean her off the medication while also providing the relief she needed from her very real pain. "It's not so much about replacing one substance with another, but about using drugs that help the brain heal. It's something we do every day. We take an individual look at where our patients are and use medication to help remove substances from their lives. "
"I've been sober for over 600 days now," says Kendra. "There was a time when I couldn't make it for three weeks. It has been very rewarding to have professionals who know what I am going through to guide me through recovery. Thanks to Dr. Jackman and his team, my world is completely different now. "
"It is not easy to save your life from addiction," says Dr. Jackman, "but seeing people in recovery keeps me and my team going. That's why we do what we do. Addiction is tough, but what's on the other side is much better even if it's hard. "
"Anyone who is worried about going to someone for addiction, I would tell them to forget about that concern," adds Kendra. "It's so helpful to be able to tell someone what's going on and be honest with them without being judged. Even if you stumble, you have people who take care of you so that you don't just blindly try to find your way through the darkness. It's really nice to have someone by your side. So do not worry, do not hesitate, do not look back. Do it now.".