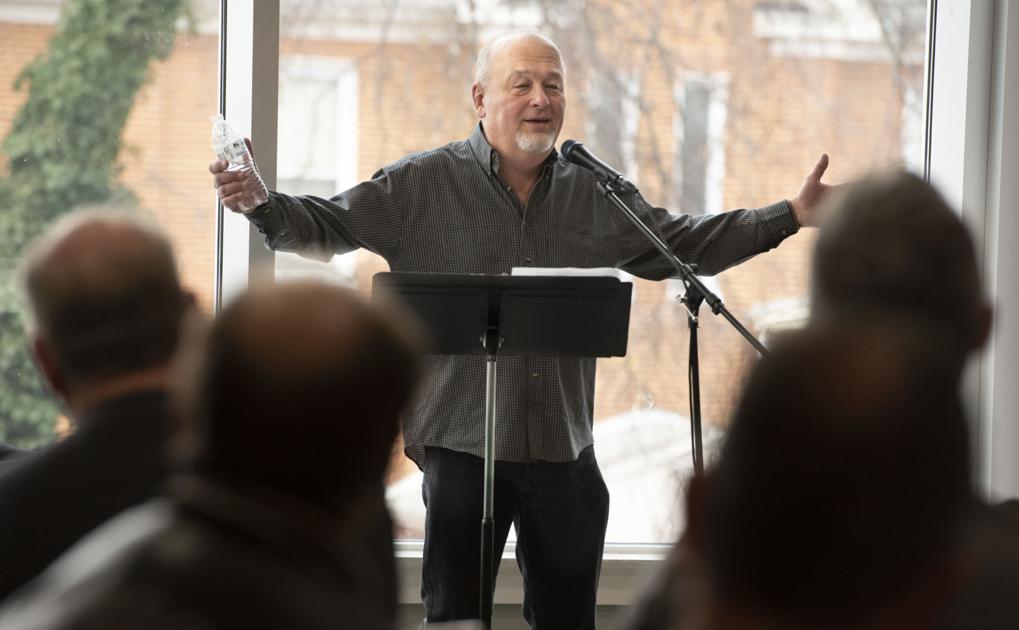 In a video a few days before his death, Pastor Gary Hicks can be seen singing and clapping with parishioners in front of his door.
"I'll see my savior, celebrate with him," he sang.
After all, Hicks was a selfless man of strong faith who loved the people of Frederick.
"He loved people wherever they were," said Dana Werts, senior pastor at Brook Hill United Methodist Church in Frederick. "He always saw them for what they were made for and who they could become."
Hicks died on January 23 at the age of 66. A father, husband, and grandfather, he was an associate pastor at Brook Hill and a founding pastor of the Downtown Christian Fellowship, a Church ministry.
In 2019, Hicks described the DCF congregation to the News Post as being composed of all sorts of people, including those remaining in the Religious Coalition on Human Emergencies and those attending the Frederick Rescue Mission.
He was President of Fredericks Evangelical Ministerial Fellowship for several years and was involved in a number of efforts including the Upward Sports Basketball League and several national and international mission trips.
Werts described Hicks as a humble man of integrity.
"Whatever he did, it came from his passion and belief," she said. "It was never about him."
Hicks was also musically gifted, could play the piano, and wrote over 500 original songs and hymns.
Jonathan Switzer, a pastor and president of Crossed Bridges, a local nonprofit, said that even when Hicks was at the hospice, he joined other local pastors on Zoom calls.
He described Hicks as a pillar in the ward and as a man who prayed that good things would happen to those most in need.
"And then he would turn around and be just the answer to his own prayer," he said.
The Swiss woman also said Hicks was gentle, sharp and intelligent, and had deep faith.
One thing the Swiss woman will miss is simply the chance to call Hicks.
"And just say, 'Hey, Gary, what do you think of that?'" He said. "I knew that I could count on his advice to be a council that re-penetrates some of the institutional, structural perceptions and really penetrates the heart of the most important thing."
He will also miss praying with Hicks and the transparency of the experience, as well as Hicks' rich, deep singing voice.
Peter Kemeny, the pastor of the Good News Presbyterian Church in Frederick, said Hicks was the first pastor to welcome him to Frederick when he arrived 20 years ago.
"I showed up in January 2001 and went to a pastors group called Evangelical [Ministerial] Community, "he said. "Just because I wanted to get to know other pastors and meet people in the church."
Hicks was a community leader at the time and was the first to reach out to Kemeny and invite him to lunch.
"That was the beginning of a quick friendship," said Kemeny, adding that many of the pastors in Frederick know each other, but he suspects that Hicks was loved most by his co-workers.
Kemeny also described Hicks as a pastor to a pastor.
"He was always interested in his pastors. He always had a good word of encouragement, "he said.
Hicks is survived by his wife Connie, daughters Shannon and Aleen (Josiah), grandchildren Ramaira, Steven, Caleb, Samuel and Abigail, and siblings Nancy (David) and Donald (Brenda).
Follow Hannah Himes on Twitter: @hannah_himes