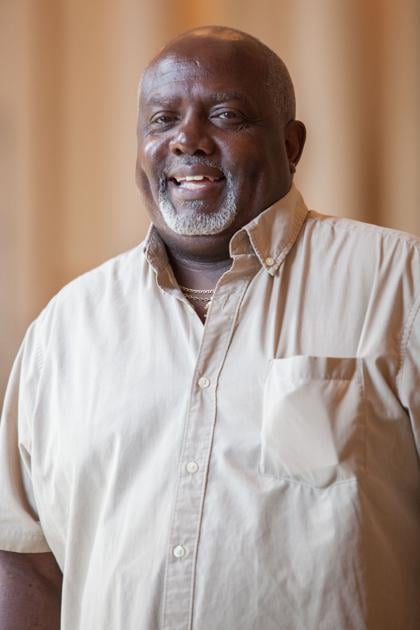 He's met many of the stars we all know and wish we could have known better, including Bette Davis, Bill Cosby, Stevie Wonder, Luciano Pavarotti and many more.
And yet, looking back on his position as director of the music academy, Cornell Wood still has no idea how he got the job of director almost fifty years ago.
"A friend of mine asked me if I wanted to be an usher at the academy, and when I said yes, he arranged an interview for me," recalls Wood. "So I went to the interview and, believe it or not, I was hired on the spot."
Perhaps no one was more surprised than Wood himself. He says he's never been an usher. In fact, he had never been to the music academy or knew where it was.
"I'm not entirely sure what the person interviewing me saw, but something made him think I was a good usher. And so I started in 1973 as one of the first black ushers at the academy. I never thought that the job would last that long, let alone my entire career for the next 47 years. "
Not only did it become Wood's longstanding career position, he eventually became the Academy's first Black Head Usher until he retired last July.
"In the beginning I was the first and only black usher at the academy and faced many challenges related to my race. I think a lot of people were surprised to see me there and I had to work really hard to prove myself. I think we need to remember that things were different then.
"But it was also a shock to me when I walked in the door for the first time and saw that most of them were all white and a lot older than me. But nothing has ever stopped me from doing the tasks I had to do, "he explains. "At that time there were no female ushers either. Fortunately, that has all changed as more and more black and female ushers work side by side.
"When I first came to the academy, I had a lot to learn," Wood continues. "I was a young black man who didn't know anything about orchestral music. So it was a real challenge because the guests (spectators) asked me about the shows and I didn't even know the strings of the trumpets. "
But Wood says he learned over time, especially as his kids got older and started asking their own questions. "That was around the time when I started learning more and more about music and all other art forms than I would ever have thought. And to be honest, Beethoven's 5th was my favorite. "
Of course, Wood discovered other favorites too. "I think my absolute favorite show was the Lippizan Horses. It was exciting to watch them. Another favorite was "The Lion King". And another was 'Age of Innocence'. They were all just fabulous. "
And now that Wood is enjoying his family more than ever because he's retired, he says he looks back on the many happy years he spent in the "Grand Old Lady on Locust Street."
At home in Delaware, Wood says he will "miss his people and his management. But also many of the guests, with whom I have built a good relationship over the years. I'm still trying to adjust to all of this. And of course I will miss the academy itself, because it was my home there for many, many years. I actually spent more time there than in my own home. "