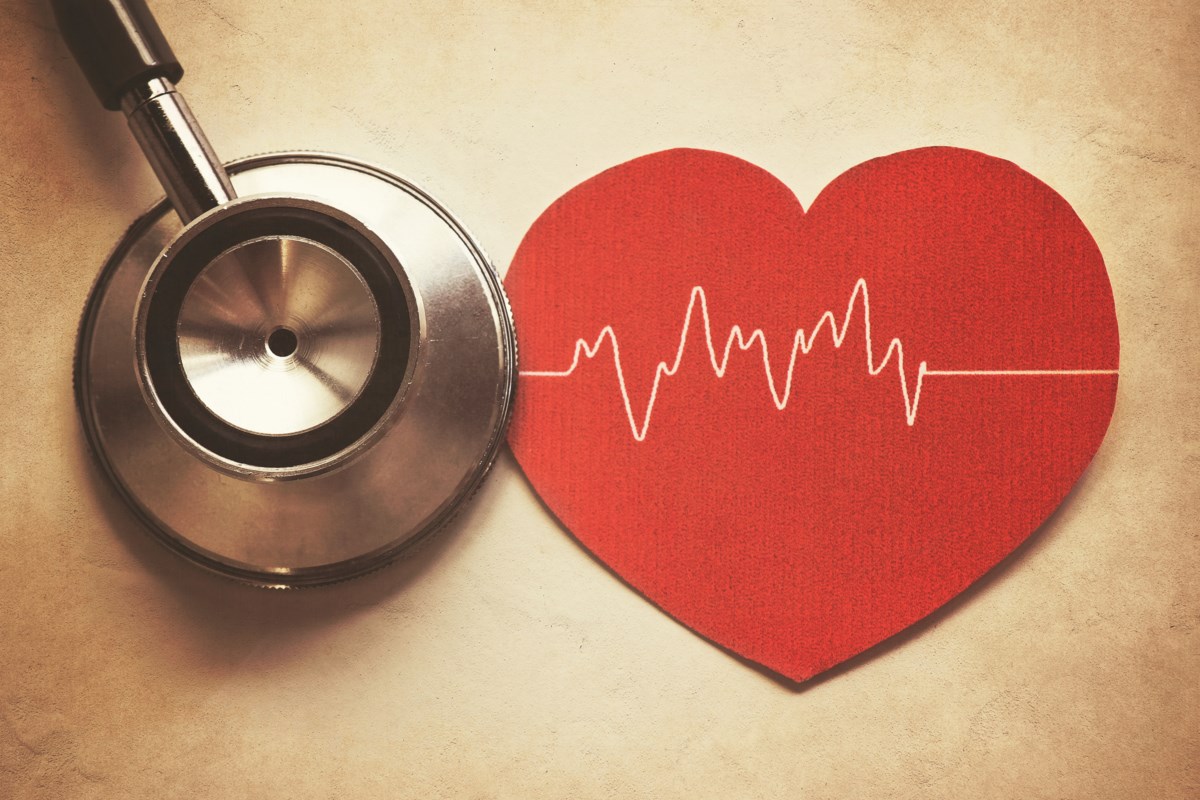 Provinces across the country are holding presentations on women's heart health in support of the country's Wear Red Canada campaign
Wear Red Canada's national campaign launches today and Canadians are invited to raise awareness about women's heart health.
"This campaign, which we run annually, is truly a cornerstone of our organization and has historically engaged thousands of volunteers and raised millions of dollars on heart disease and stroke," said Pamela Fonseca, director of health policies and systems at Heart and Stroke. "It won't be any different this year."
Usually the campaign is door-to-door to raise awareness. Due to the coronavirus pandemic, the Canadian Women's Heart Health Alliance and the Canadian Women's Heart Health Center are hosting virtual events.
The events starting this afternoon will focus on topics such as physical fitness and nutrition, rehabilitation, treatment and general knowledge of women's heart health.
From 2:30 p.m. to 4:00 p.m., Nova Scotia Health will give a presentation with the other Atlantic provinces called Mental Health: COVID Impact on Cardiovascular Disease.
Canadians can also help and raise awareness in other ways:
Wear red on February 13th
Participation in a 5K race from February 13th to 28th, followed virtually
Take photos, share them on social media, and use #HerHeartMatters
Share resources and information on women's heart health with colleagues, family members and friends
Signs of heart attacks and strokes are often very different in women than in men. In addition, 53 percent of heart attack symptoms in women are undetected.
Often times, women have a heart attack without experiencing chest pain. Fonseca told NEWS 95'7's The Rick Howe Show. It is also common for women to refer to the feeling of a heart attack as "pressure" while men describe it as "pain".
A heart attack can be accompanied by signs such as chest discomfort, sweating, nausea, shortness of breath, and drowsiness.
Smoking, high blood pressure, diabetes, obesity, inactivity, and depression are risk factors for cardiovascular disease and sometimes more dangerous for women.
Also, some risk factors only occur in women and may increase your risk of cardiovascular disease in the future. These include gestational hypertension, preeclampsia, gestational diabetes, premature birth, and premature menopause.
People can reduce their risk by staying active, eating healthy, watching their weight, seeing their doctor regularly, quitting smoking, limiting stress, and reducing alcohol consumption.
Heart disease is the leading cause of hospitalization and premature death in women in Canada. Heart disease and stroke are also the leading causes of death worldwide.
According to the Heart and Stroke's Heart Report 2018, one woman in Canada dies of heart disease every 20 minutes.