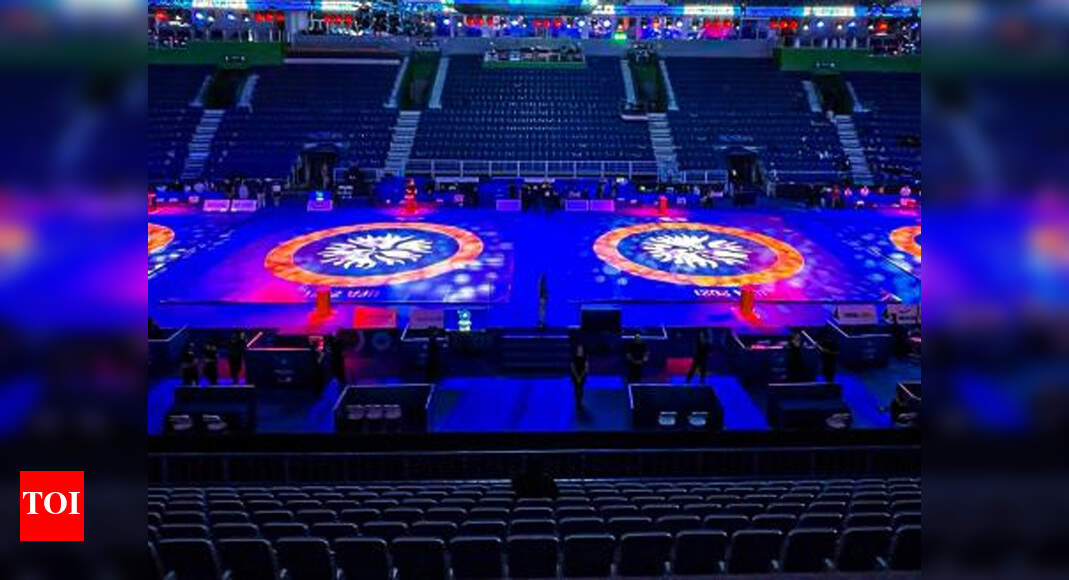 UFA (Russia): The up-and-coming Indian wrestler Ravinder demonstrated enormous defensive skills and reached the 61kg semi-final of the Junior World Championship here on Monday, although three of his compatriots bit into the dust in the quarter-finals.
In the action-packed pre-quarter final against Ivan Hramyka from Belarus, Ravinder's agility stood out in a 5-2 win. Ivan had a good attack style, but the Indian's better stamina helped a lot.
In the quarter-finals against Brunei's Alibeg Alibegov, Ravinder's superior defense was shown.
Alibeg grabbed Ravinder's right leg and then launched a dangerous-looking double-leg attack as well, but on both occasions Ravinder used his strength and brain to wriggle out.
He will now fight for a place in the gold medal match with Armeinas Levik Mikayelyan.
Ravinder had won a silver medal at the U23 World Cup in 2019.
Among the other Indians in action, Yash (74 kg) lost in the pre-quarterfinals, while Vetal Shelkle (86 kg), Pruthviraj Patil (92 kg) and Aniruddh (125 kg) lost their respective quarter-finals.
Shubham (57kg) and Rohit (65kg) lost their respective rounds of hope from the medal fight.